As internet gets popular and more and more users coming online, free online classifieds has grown immensely. Online classifieds is basically a market place where buyers and sellers meet online. Olx one of the biggest online classifieds platforms in India for the buyers and sellers has aggressively grown in the last few years.
Olx offers a wide range of services, from education and jobs to buying and selling of all type of products. OLX is the next generation of free online classifieds. Olx covers close to 20+ cities in India and and about 34+ states and Union Territories in India.
The major categories which Olx covers are in India in the online classifieds space are Mobile Phones, Home and Lifestyle, Services, Electronics & technology,Vehicles, Classes, Community, Real Estates and Jobs.
Olx recently launched a series of TV Ad campaigns in India and the campaigns are very interesting and creative . The campaigns are targeted towards the tech savy population.With this OLX has tried to target the Indian audience on the TV. Its quite interesting to see the strategy of an online organization using the expensive Television medium to reach out to it right segment.
Olx TV Campaign on the theme of old love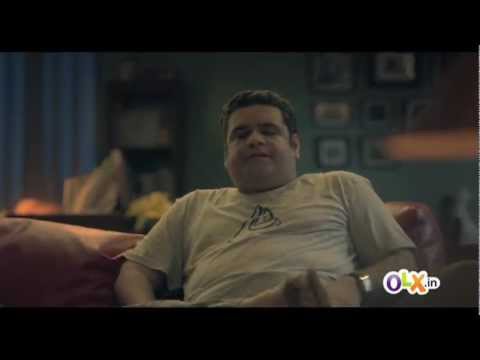 The new TVCampaign  from OLX.in is based on the theme of old love. It emphasizes on  Sab Kuch Bikta Hai means Everything sells. The ad is very funny. It is about a couple and old love of the husband is cricket and as the wife enters home the husband is glued to the TV watching cricket and that really irritates the wife and she threatens him. And the husband decides to sell the TV on Olx. He puts and ad online at Olx and the TV gets sold and the Wife is now happy.
Olx TVC on the theme of Old Promise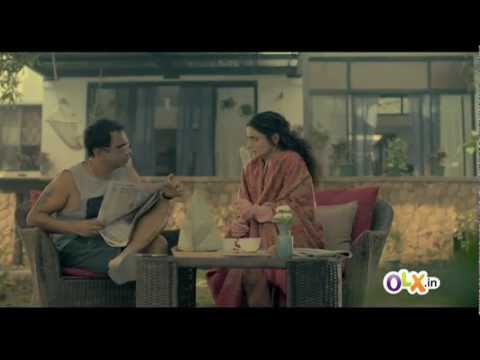 This is another very funny TV campaign where the wife tries to make her husband the old promise he had made about going to Shimla 2 years back on their bike, which never happened. When the husband asks what should he do , the wife promptly suggests him to sell it off on Olx. He follows what she says and finds a buyer through olx.
OLX  definitely has identified television as a great medium for  the online buyers and sellers to meet online.