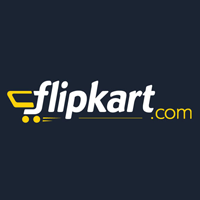 India's leading e-commerce portal Flipkart has received certification of Payment Card Industry Data Security Standard 2.0, a leading security standard for payment card processing. This means the company's proprietary technology and platform, stores and processes data are in a secured environment pre-empting the risk of data theft and fraud.
Flipkart was awarded this certification by SISA Information Security, a qualified security assessor from PCI Security Standards Council after an extensive independent audit.
Additionally, Flipkart has also launched a 'Save Card' feature on its technology platform through which users can save and invoke the details of an existing credit or debit card in their account, thus doing away with the additional step of typing in card information for every transaction.
How does 'save card' feature work? At the time of making a card payment, users have to select the option "Save this card for future payments" to save the given credit/debit card. Whenever users have to make a payment, they can select their saved card, enter the card CVV number and the payment is done.