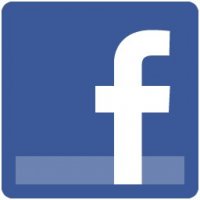 According to a recent report by ComScore on the top online sites and activities in India , internet users in India spend more time on the social networking site Facebook than on Google or any other medium. The study found that, every 4th minute of online activity in India is dedicated for social networking sites .
Some of the key findings of this study are:
Google Sites ranked as the top online destination in June 2012, reaching nearly 57.8 million people age 15 and older accessing the Internet from a home or work computer.It is closely followed by Facebook with 50.9 million visitors, about 83.4 percent reach, Yahoo! Sites (65.5 percent reach) and Microsoft Sites (48.1 percent reach).
Local web properties that were within the top 10 rankings, include Times Internet Limited (33.7 percent reach), Network 18 (29.3 percent reach), Rediff.com India Ltd (25.2 percent reach) and NIC.in (21.8 percent reach).
Facebook has emerged as the most engaged platform with online users spending an average of nearly 4 hours on the site in June. Apart from Facebook, users spent a considerable amount of time on Google (2.5 hrs) and YouTube.
Network 18 has been the most engaging local brand with visitors spending around 31.6 minutes in June.
Social Networking accounts for about 25.2%  of all time spent online in June and has emerged as the most preferred activity among the Indian Internet users. About 10% of the time is spent on entertainment sites, followed by portals accounting for 8.8 % of the time spent.  8.1% of the time was spent on search while email accounted for only 3.2% of the total time.