Reliance Communications has launched 'Reliance CeleBlog', a unique service for cricket lovers. This service will allow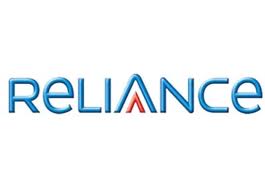 users to closely follow 'Sachin Tendulkar'- one of the greatest icons of world cricket that India has ever produced.
Sachin Tendulkar's new voice blog will be available in his own voice and now readily accessible to Reliance subscribers nationally. With Reliance Celeblog, cricket fans can now know all about their icon as Sachin will be talking on all matters close to his heart; for both on and off the field with his fans.
From cricket to politics, family and friends; all about the cricket maestro in his own voice-over and style is anticipated to be one of the most enticing features of this offering rendering an extraordinary experience to all cricket lovers considering the enormous fan following that this great cricketer has hoarded during his lifetime. The Celeblog service notifies users via SMS every time Sachin adds a new blog along with facilitating every fan to send messages to the cricketing legend and also share the same with their friends. I also provides Reliance subscribers with an opportunity to speak to Sachin Tendulkar. They can also like and reply to Sachin's blog.
Commenting on this launch, Mr. Kunal Ramteke, Senior Vice President and Head – Value Added Services (VAS), Reliance Communications Limited said, "We are always looking forward to offer innovative services to our customers with an affordable price point. We are excited to launch the first of its kind offering 'CeleBlog' for our valued customers and delight them with an unimaginable experience. For a country where Cricket is considered a religion, every cricket enthusiast would definitely love to avail this once in a lifetime opportunity to speak to their GOD 'Sachin Tendulkar' through CeleBlog and hence, would ensure the maximum thrill to our customers through this voice blog service."
Users can dial 56665100 at Rs. 75 paise per minute to subscribe for this service with a monthly subscription charge of Rs. 30 only .
About Reliance Communications
Reliance Communications Limited founded by the late Shri Dhirubhai H Ambani (1932-2002) is the flagship company of the Reliance Group. The Reliance Group currently has a net worth in excess of Rs. 89,000 crore (US$ 19.7 billion), cash flows of Rs. 10,900 crore (US$ 2.3 billion), net profit of Rs. 3,600 crore (US$ 0.8 billion).
Reliance Communications is India's foremost and truly integrated telecommunications service provider. The Company, with a customer base of over 161 million including over 2.5 million individual overseas retail customers, ranks among the Top 4 Telecom companies in the world by number of customers in a single country. Reliance Communications corporate clientele includes over 35,000 Indian and multinational corporations including small and medium enterprises and over 800 global, regional and domestic carriers.