According to the latest IAMAI – IMRB report on Mobile VAS in India, the Mobile VAS market is growing at a rate of 28%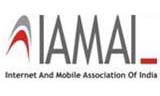 and is expected to reach INR 26,000 crores by the end of 2012. The report further states that by 2013, the MVAS market is expected to reach INR 33, 280 crore.

63% of this revenue is accounted by conventional MVAS services like Astrology, Bollywood, Cricket with CRBT, Ringtones, SMS Updates etc.The remaining 37% of the market share comprises of modern VAS such as mHealth, mEducation, mFun etc. The pie-chart below gives an insight to the Conventional vs. Modern MVAS market.

Over the last three years, the average MVAS spent per month has risen by INR 9 to stand at INR 24 per month in 2012. The percentage share of per user spend on MVAS in ARPU has been increasing gradually.
About IAMAI
The Internet and Mobile Association of India [IAMAI] is a young and vibrant association with ambitions of representing the entire gamut of digital businesses in India. It was established in 2004 by the leading online publishers, but in the last eight years has come to effectively address the challenges facing the digital and online industry including mobile content and services, online publishing, mobile advertising, online advertising, ecommerce and mobile & digital payments among others.