According to a recent report published by PlayFirst, games are the top monetizable content on tablet PCs. This online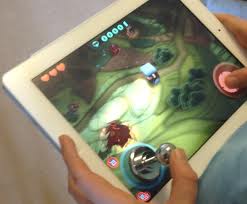 survey carried out by Frank N. Magid Associates – with data collected from 2540 people, between the ages of 8 and 64 came out with some very interesting results:
Games are the most monetisable content on tablets – with an average gamer downloading more than 20 games a year.
Around 23 percent of tablet gamers spend an average of $62 to buy virtual goods in play.
Since last year, game downloads on smartphones are up by 30% with a significant increase in free-to-play downloads.
iOS leads in smartphone gaming – with iOS users more likely to play and pay for games
Tablet gaming will continue to grow among installed base year-to-year – A third of all tablet users next year will likely be PAID tablet gamers, an enormous platform gone mainstream.
Frank N. Magid Associates is a leading research-based strategic consulting firm that helps clients become profitable by solving problems and helping them take advantage of opportunities. PlayFirst is a leader in mobile and casual games.