Recently Facebook had launched its mobile ad solutions for advertisers. Advertisers now had the option to buy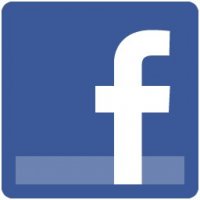 sponsored stories specifically for mobile devices. However, there were a lot of speculations and doubts regarding the performance of these ads especially after General Motors pulled their Facebook ads in May, inspiring speculation about the social network's advertising strategy.
It seems there's some good news for the advertisers!! According to latest studies by Facebook's biggest Ads API partners TBG Digital, AdParlor, Nanigans, and Spruce Media Facebook's mobile ads are performing significantly better than its desktop ads.
These studies show that sponsored stories on mobile are getting over 13 times the CTR and earn 11.2 times the eCPM compared to Facebook's desktop ads. The CTR of these mobile news feed ads is 1.93 times the CTR of sponsored stories on web. These findings are based on the data from 7 million impressions served between June 8 and June 18, of which 242,000 were shown on mobile devices.Apart from the rise in click-through rates, the average number of Likes each 1,000 mobile impressions generated was around 0.62% compared to 0.219% on desktop feeds.
Due to the high click-through rates, Facebook generated 2.5 times as much revenue from mobile ads than desktop feed ads for the same number of impressions. Mobile feed ads generated roughly $7.51 per thousand impressions, while desktop feed ads came in at $2.98.