A recent report by The Internet and Mobile Association of India (IAMAI) highlights the growth in the Indian e-commerce space. This report, based on the data collected from many different websites, has some very interesting findings: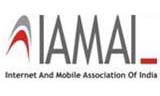 The online sales volume of branded apparels has seen almost a 100 % annual growth with sites registering 5 million visits in April 2012 as against 2.54 million visits in April 2011. Some of the major players in this industry are Fashion & You, Myntra, Yebhi, Jabong etc.
The online footwear sales rose  from 1.86 million units in April 2011 to 3.91 million units in April 2012.
As compared to brand apparrel and footwear, there's been a marginal growth in online sales of jewellary and designer labels. Online jewellary sales increased  to 1.11 million in April 2012 from 1.06 million in April 2011. Whereas, the number of online sales of Designer labels increased from 1.19 million in April 2011 to 1.46 million in April 2012.
The online recruitment portals have seen an increase of 0.23 million resumes with 2.05 million uploads in April 2012, as compared to 1.82 million uploads in April 2011.
In the case of matrimonial websites, the number of profile uploads has increased to  2.74 million during April 2012 as against 1.35 million in April 2011.
There's been a tremendous growth in the e -ticketing industry too. The Indian Railways online portal irctc.com recorded 5.56 million bookings in April, 2012 as against 2.26 million bookings in April 2011. As for the airline industry, the number of online airline bookings rose to 1.92 million in April 2012, as against 1.01 million in April 2011.