Klout which measures the social influence of a individual, has launched its version of brand pages. Known as Brand Squads, these dedicated profile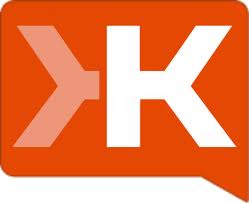 pages will provide a central platform to companies to engage with influencers. Simply put, now top influencers have a chance to be recognized and have a direct impact on the brands they care about most. Initially Klout is launching Brand Squads with Red Bull as a launch partner and will gradually roll out more Squads.
What will the Brand Squads consist of? Each Squad will consist of the brand's logo, the list of the top 10 and top 100 influencers about the brand, an activity stream and any brand-specific deals offered through Klout's Perks platform.
So how will it help brands? With the help of its complex algorithms and analysis, Klout measures the influence of individuals on social networks like Facebook, Linkedin, Twitter, Google+ etc. Now instead of the brands talking to consumers, the top influencers will act as the Brand Advocates.  With Brand Squads, you will see a dynamic list of top influencers for each brand, watch conversations flow across social media, monitor information about a brand's recent developments, and earn access to special Perks.
As a part of the beta launch of its Klout page, Red Bull is rolling out perks like some merchandise or a VIP Red Bull experience, like a behind-the-scenes look at the X-Games for its top influencers.
Source: Klout Blog