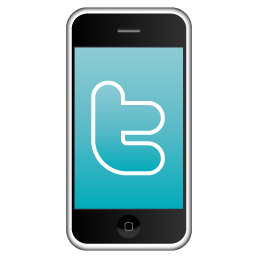 Micro blogging site Twitter will now roll out adverts, also known as 'promoted tweets' across its iPhone and Android mobile apps, into users' timelines.
People who access Twitter via its Apple iPhone and Google Android apps, will now see adverts, from the likes of big brands such as Starbucks, in their timelines, the site said in a blog post.
"In the coming weeks, we'll begin introducing Promoted Tweets in the timeline on these mobile apps. Initially, a small number of users may see Promoted Tweets near the top of their timelines from brands they already follow," the firm said.
"Promoted Tweets will appear in your timeline like any other Tweet, and like regular tweets, they will appear in your timeline just once; as you scroll, the Promoted Tweet will flow with the rest of the Tweets in your timeline," it added.
It also said that a user can easily dismiss a tweet if they find it irrelevant, The Telegraph reports.
"As with Promoted Tweets in search, we will only display Promoted Tweets in the timeline when they are relevant. If you see a Promoted Tweet that isn't relevant to you, you can easily dismiss it from your timeline with a single swipe," it said.
Over half of its 100 million active users access Twitter via their mobile.
However, promoted tweets will not appear in users' timelines if they are accessing Twitter via a third party mobile app, such as TweetBox