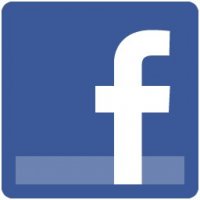 Facebook's nearly 200-page S-1 filing appears to have crippled the Securities and Exchange Commission's Edgar website with the mass of people going there to take a peek at the social network's numbers. That traffic may well be matched by the weight of numbers in the filing itself. Here's a look at some of them:
845 million active users, 100 billion "friendships", 250 million photos uploaded daily and 2.7 Billion Daily Likes.
That works out to an average of 118.3 friends per user, and an average of 3.4 pictures uploaded each day by those active users. Among those 845 million active users, more than half—483 million—are actually daily active users. They've gone up by 48 percent since December 2010, when they stood at 327 million DAUs. Those numbers sound big on one hand, but not so big on another: doing some very basic math, this works out to average revenues per user of only $4.39. As a point of comparison, Google currently makes about $36 per user; Yahoo $16 per user (via CBS).
Via : Moconews