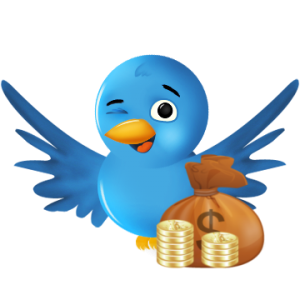 Most consumers have heard of f-commerce (Facebook commerce) and eCommerce (electronic commerce), but what about t-commerce? Twitter appears to be one of the last social networks that doesn't promote social commerce. However, commerce does take place on the social network successfully through product posts. Here are 5 things to look forward to in regards to Twitter Commerce
1. Twitter Commerce is Inevitable – "T-commerce" is happening right now with product posts from brands. According to Twitter CEO Dick Costolo, Twitter has considered online sales from the first day they launched. With the development of Google+, and Facebook selling, Twitter must join the trend to remain competitive.
2. Frictionless Selling – Currently brands participate in selling and advertising on Twitter, but with no support from the website. Therefore if a Twitter follower would like to use a coupon posted on Twitter, they are forced to access the product through a different website. Once Twitter develops it's own commerce system they will also allow users to simply click "Buy" on Twitter's site.
3. Twitter Profits – Finally, Twitter will profit from brands selling on their site. Currently businesses are able to advertise sales and specials for free, but with the addition of controlled commerce Twitter will be able to charge for purchases made through it's site.
4. Mobile – Most Twitter users use Twitter apps on their mobile phones. As we've seen from the 2011 holiday season sales, mobile commerce is now a huge factor in the way people shop online. This goes hand in hand with Costolo's goal to make Twitter "the world in your pocket".
5. Brand Followers – Costolo reports that there are over 200 million Twitter users and 1 billion tweets every 5 days, with 28% of users following a brand, and 64% of those following a brand doing so because they are existing customers. This is a huge market for future Twitter selling, which will make Twitter commerce extremely successful.
T-commerce is something which is inevitable, every brand should look forward to in 2012. Is your brand prepared to sell on Twitter?
Via : Venpop